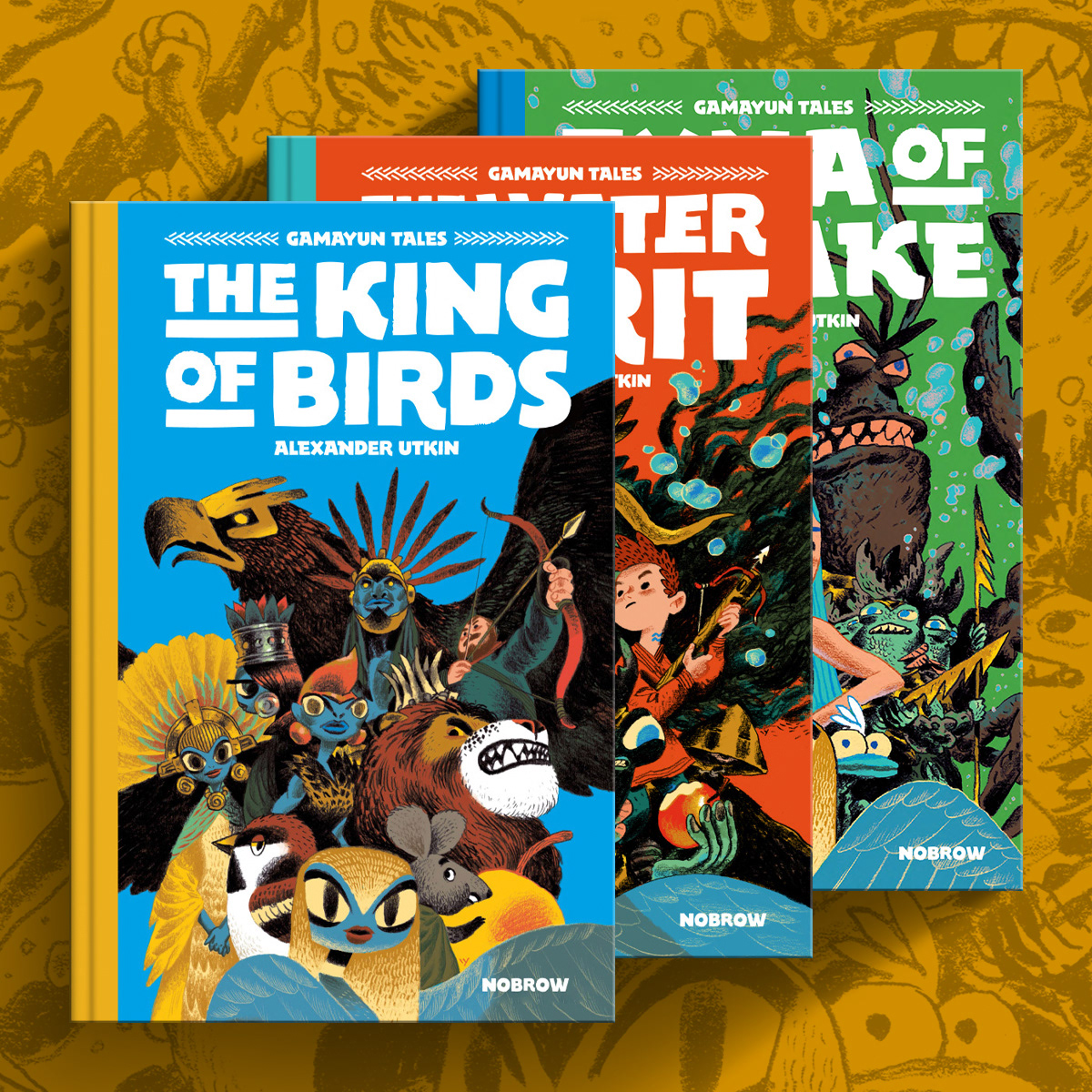 🇬🇧 Hardcover editions of the first 3 Gamayun Tales based on Russian folk-tales:
Written, illustrated and designed by me.
Translated from Russian by Lada Morozova.
Published by Nobrow (many thanks to Sam and the team!)
🇷🇺 Русские

народные сказки, какими вы их ещё не видели!
Великолепные издания первых трёх сказок в переплётах с тканевыми корешками.
Придумал, написал, нарисовал и оформил я.
Перевела на английский Лада Морозова.
Издательство Nobrow (London/New York).
​​​​​​​
🇪🇸 
Also available in Spanish! Published by Dibbuks