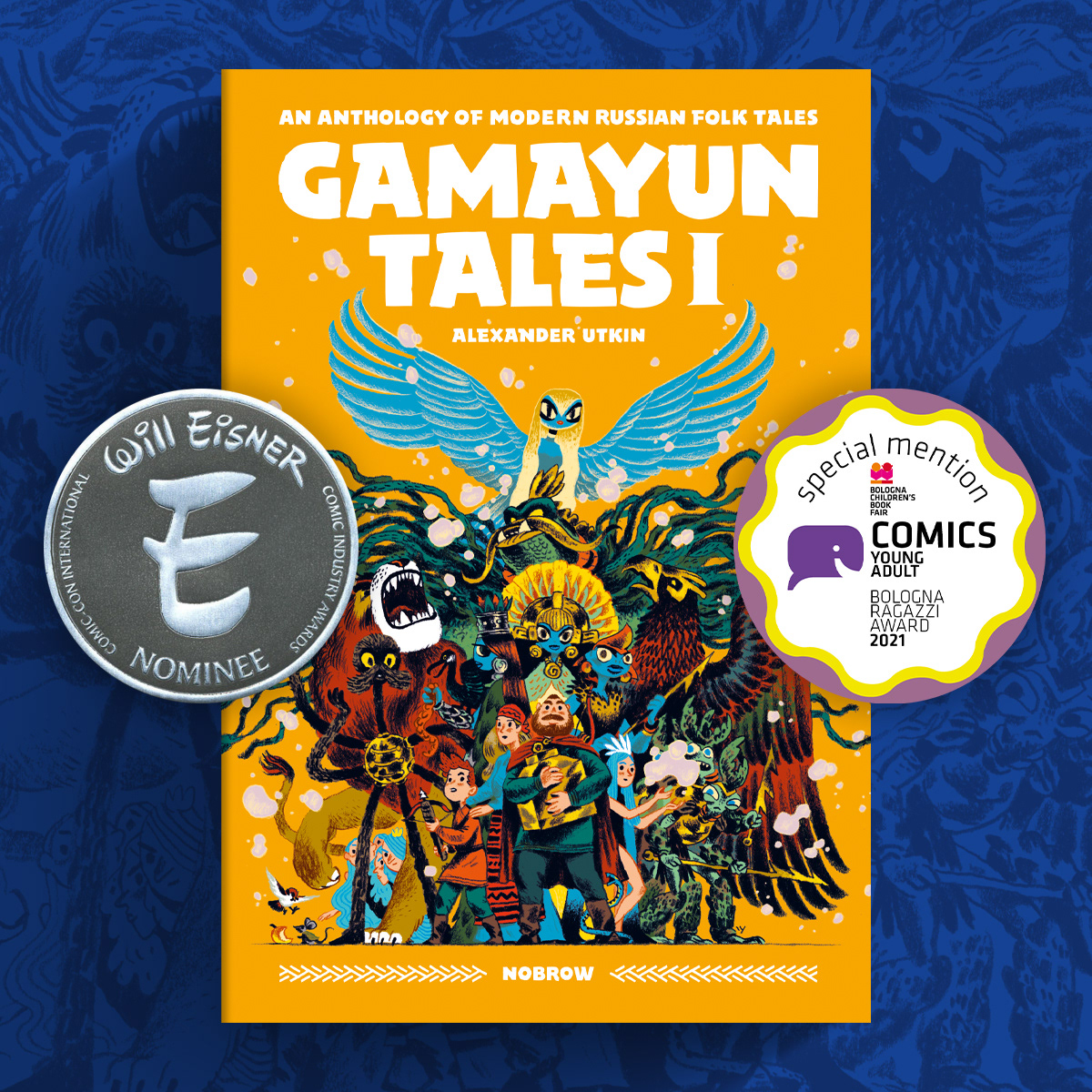 🇬🇧 An Anthology of Modern Russian Folk Tales. Book I. 
Written, illustrated and designed by me.
Translated from Russian by Lada Morozova.
First three tales in one beautiful paperback edition.
Published by Nobrow (many thanks to Sam and the team!)
🏅 I
n 2021 
Gamayun Tales I who have won a special mention at BolognaRagazzi for the Comics Young Adult Category.
🇷🇺 Русские народные сказки, какими вы их ещё не видели!
Три истории под одной обложкой.
Написал, нарисовал и оформил я.
Перевела на английский Лада Морозова.
Издательство Nobrow (London/New York).
🏅 В 2021 году книга получила признание на Международной книжной ярмарке в Болонье.