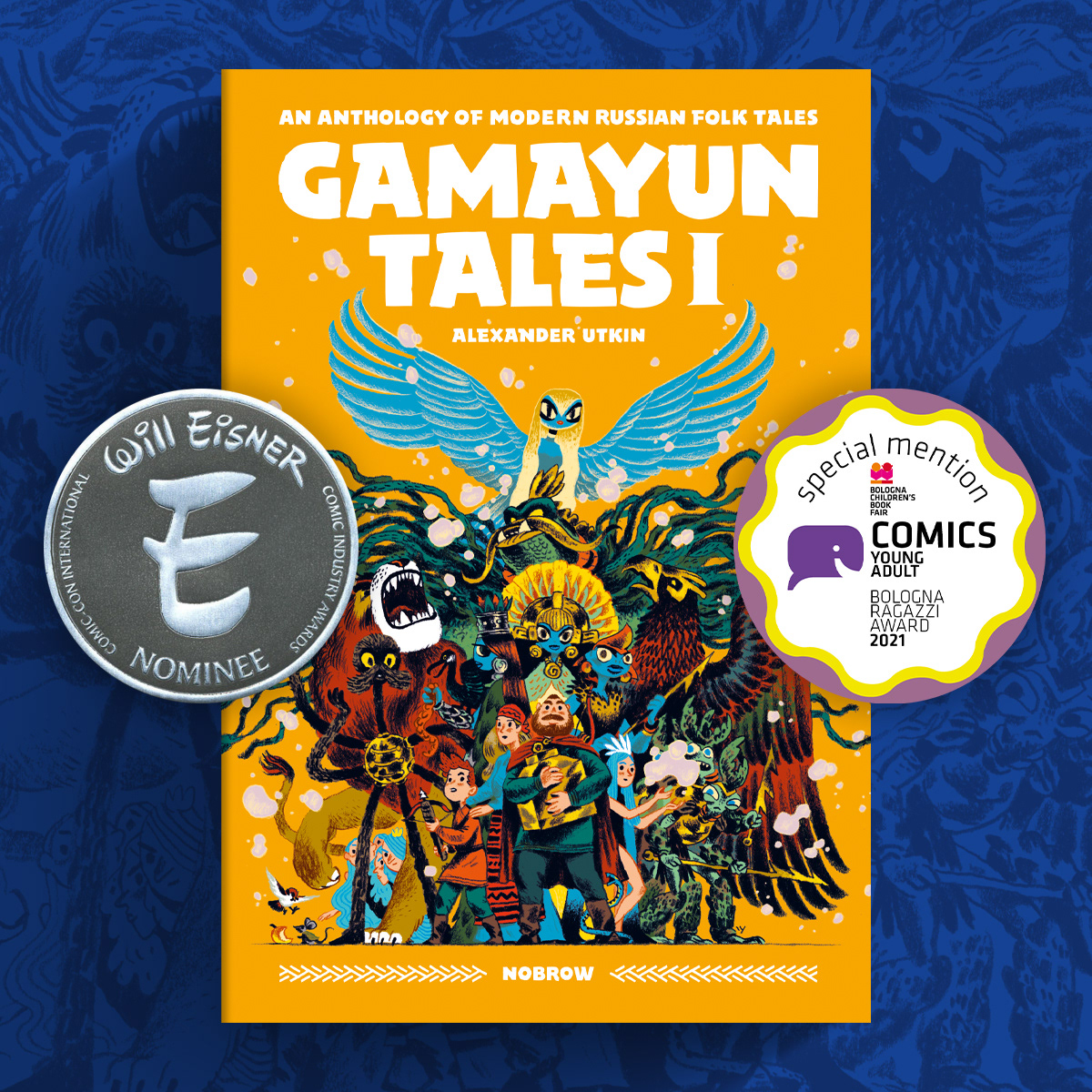 🇬🇧 An Anthology of Modern Russian Folk Tales. Book I. 
​​​​​​​
Translated from Russian by Lada Morozova.
First three tales in one beautiful paperback edition.
Published by Nobrow (many thanks to Sam and the team!)
🏅 Special mention at BolognaRagazzi for the Comics Young Adult Category in 2021.
💥 Will Eisner award nominee for the Best U.S. Edition of International Material in 2021.
🇷🇺 Русские народные сказки, какими вы их ещё не видели!
Три истории под одной обложкой.
Перевела на английский Лада Морозова.
Издательство Nobrow (London/New York).
🏅 В 2021 году книга получила признание на Международной книжной ярмарке в Болонье.
💥 А так же была номинирована на премию Уилла Айзнера.